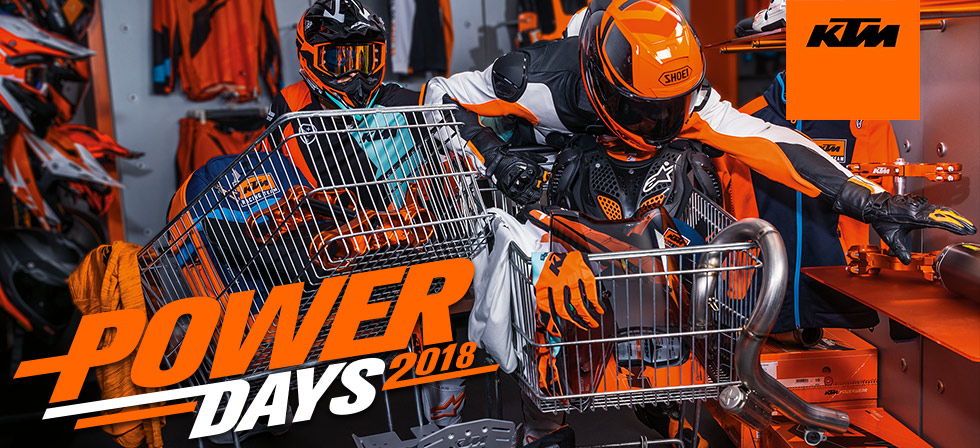 The PowerDays 2018 are here!
From December 1 to January 12, 2019 you can request your 50 euro discount check through this link that KTM has created for this purpose and that you can use in any physical store.
HOW TO USE IT IN OUR ONLINE STORE?
If you want to use your discount check in our online store send us your PowerDays voucher through the contact form by selecting "Customer Service" as the subject and we will validate it. Once validated, we will create and send you an email with a check of the same characteristics to be able to use our online store.